SFAR Community Services Committee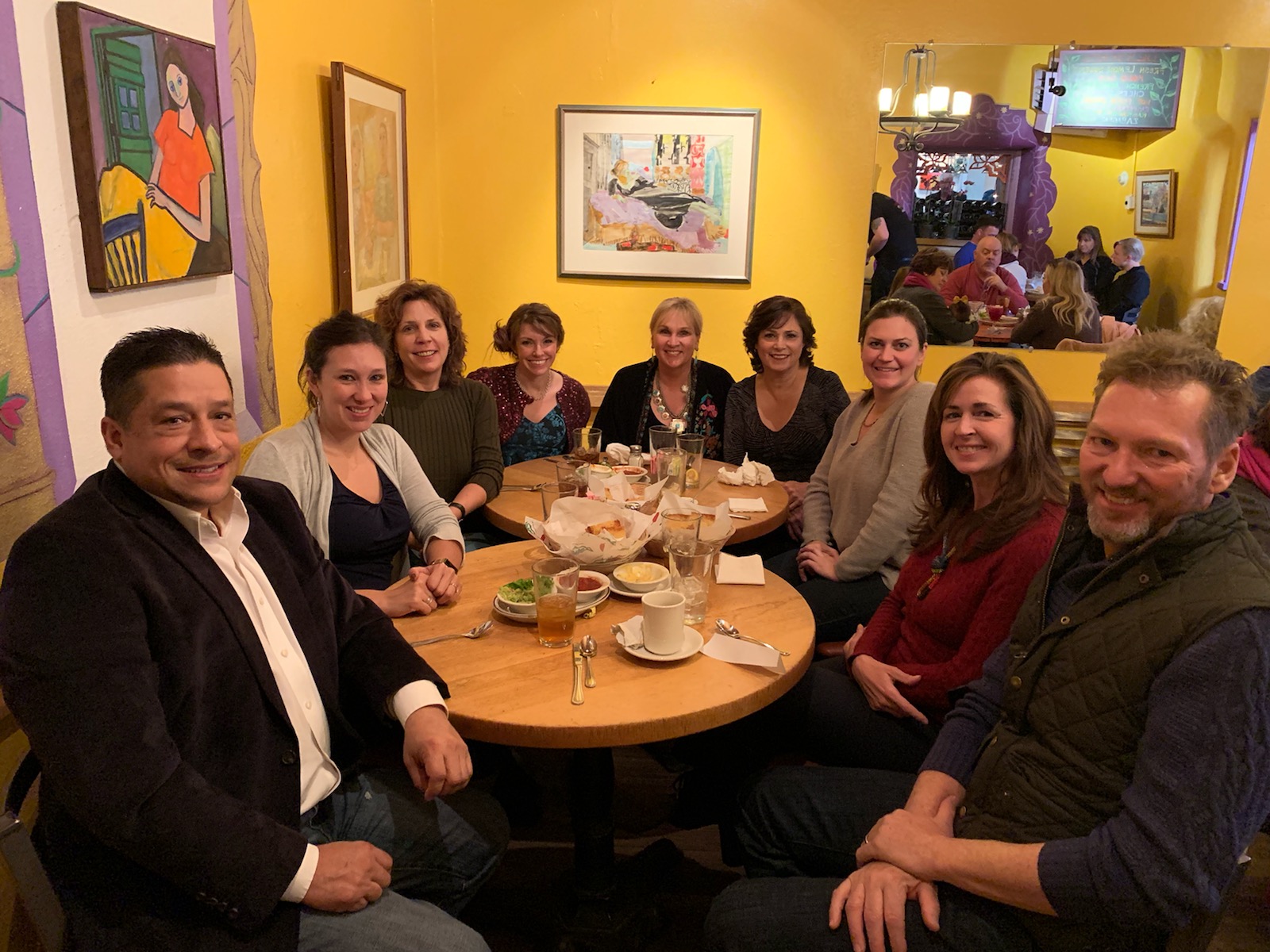 Thank you to the SFAR Community Services Committee for a great year! Deborah has had the pleasure of chairing this committee, and is proud of all they have accomplished together.
Above is a photo from the last meeting of 2018 at The Shed. Thank each one of the committee members, from the left of Deborah in the photo is Debbie Hodge, Laura Decker, Melissa Pippin Carson, Roger Carson, Paco Arguello, Michaelann Perea, Lisa Bybee, Andrea Dobyns.